Suite Room It can accommodate up to four people
It is the top room, quadruple but also triple use, double or single with 2 double beds. Overlooking directly on Campo de' Fiori, it is spacious, bright and with all comforts that will make you love your stay in Rome. Can accommodate up to a maximum of three adults (18 years old)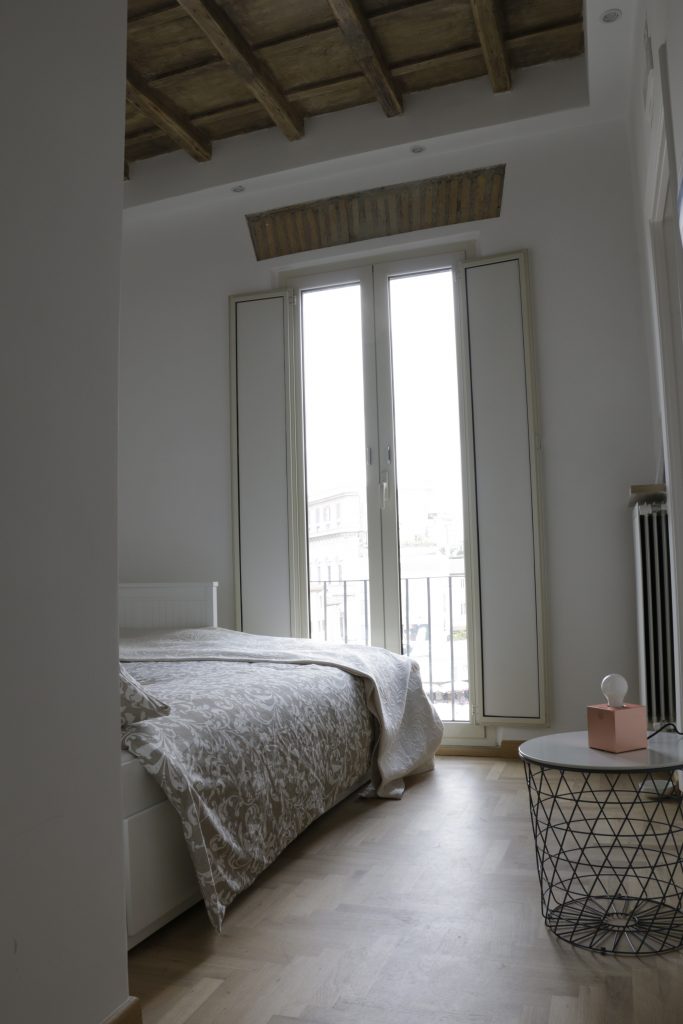 Breakfast is served from 8.00 am to 10.00 am
Food intolerances must be notified at least one day in advance.
We are sorry but it is forbidden to consume food and alcohol.
We ask you to respect our rooms and common areas.
It's forbidden to smoke.
Towels are changed after 3 days. Linen are changed every 5 days.
On request and with an additional charge it is possible to have a daily change of towels
The rooms do not have safety deposit boxes.
Campo24 declines all responsibility for the loss, theft or damage of the property left in the rooms,
bathrooms and common areas and for any damage to persons or property from and to third parties.
It is forbidden to throw anything from balconies and windows. For damage to things and people may be
claimed compensation.
Any damage must be declared and paid immediately to the manager of the house.
In accordance with the regulations of Campo24 and the rules of the Municipal Police, it is necessary to
observe silence in the time slot between 2 pm and 4 pm and between 10 pm until 8 am
It is strictly forbidden to receive visits and other guests.
We are allowed to contact the police in case of non-compliance with this Regulation.
Check-in is allowed from 12 am until 10 pm
You can take possession of the room keys from 10 am
We are present physically until 2.30 pm
For all subsequent arrivals, we remind you that you can access your rooms through the code that we will provide you in the confirmation email.
Guests are kindly requested to inform in advance of their arrival time in order to best guarantee our service.
Upon arrival you will have to pay the city tax which is equal to 3.7 Euro per day, per person.
Children under the age of 10 do not pay the city tax.
Fees are included in the price.
For arrivals after 10 pm there is an extra of Euro 15.00.
Cancellations without penalty are possible until midnight of the 7 th day before the arrival date.
If cancelled later, 100% of the total amount of the stay will be charged.
For non-refundable bookings there is no refund in case of cancellation, no show or early check out.
We reserve the right to check credit cards used by customers to make reservations.
Click here to read the full rules of procedure of Campo24.
Facilities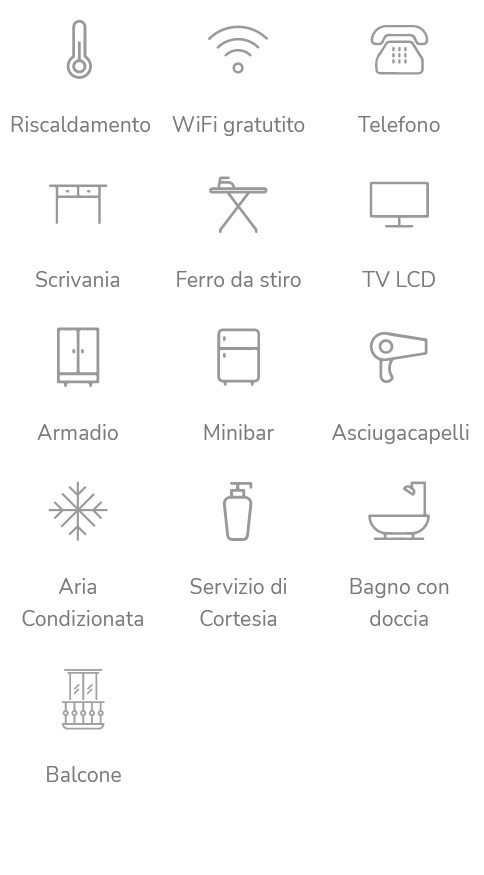 Timetables and information
Check in: from 12 pm until 10 pm
Check out: from 6 am until 10 am
Cleaning: from 10 am until 12 pm

Piazza Campo De' Fiori, 24
Roma Italia
+39 3395857488
infocampo24@gmail.com